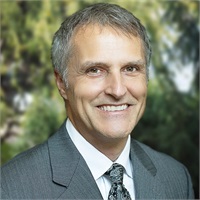 Thomas Shankland
Associate Investment Advisor
Tom Shankland has been in the financial services industry for over 30 years. He joined Harvest Investment Services as a Investment Advisor Representative in 2014.
Tom graduated from the University of Illinois with a bachelor's degree in Business Administration. He Majored in Business Management with a minor in Finance. Tom is an Investment Advisor Representative, a NSSA (National Social Security Advisor), as well as a Chartered Financial Consultant (ChFC). In 1981, Tom established Shankland Financial Services. His goal has been to provide clients peace of mind by helping them establish a financial path for both the present and future. He specializes in educating his clients on the ABC's of retirement planning with emphasis on retirement income and tax diversification. By educating clients on the ABC's of retirement planning,
Tom can further assist his clients on both their current financial situation and future financial needs. By building a client-partner relationship, Tom helps each client become aware of their over-all risk in the market which further allows them to understand which asset allocations will best suit their individual needs. Tom has been married to his sweetheart, Joan, since 1983. They together have five loving children, a son-in-law, and a precious grandson. They reside in Shorewood, IL.