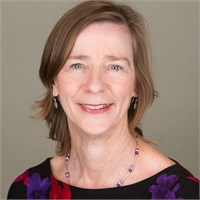 Kristine Witherow
Associate Investment Advisor
Kristine has served her clients for over 21 years as a financial advisor helping them navigate the maze of the financial decisions and managing their wealth.  She helps clients wherever they are in their planning timeline whether it is with growing their assets for retirement, creating income streams for clients in or moving into retirement, or protecting and preserving assets and creating a legacy for clients as stewards wanting to leave a lasting legacy.
She feels that Harvest is the perfect blend of downside risk controls with an active management style yielding superior results for growth and preservation.  She aligns herself with Harvest as a company, always putting her clients' needs first, forward-thinking, and responsive.  Kristine focuses on listening to her clients' needs and finding solutions that they feel comfortable with.
Kristine lives in Gettysburg, PA with her two daughters. Her daughters keep her active with various activities including band, soccer, basketball, theater, and youth group. She is an active member of St. James Lutheran Church in Gettysburg. Kristine has completed 5 marathons and enjoys yoga. By staying physically active, it keeps her brain in shape as well. She also enjoys gardening, photography, traveling, scrapbooking and card making.