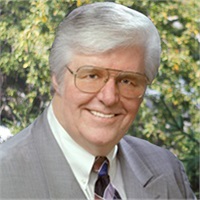 Kenneth J. Wilkinson
Associate Investment Advisor
Ken is a well-known authority with extensive training in the matters of business and personal financial consulting and estate planning issues.  He is a frequent speaker and trainer at major financial institutional meetings.  In the past three years Ken has conducted education and certification classes for CPAs, Attorneys and other financial professionals.  He is the founder of Spectrum Synergy Group, LLC, an advisory and consulting firm consisting of a Synergistic Team of CFPs, Actuaries, Attorneys and other strategic relationships.  Ken has over 35 years experience in the financial services industry. 
Ken's focus is on proper planning and documentation to increase asset protection of holdings and create family legacies utilizing business, financial and estate planning.  Ken has helped people substantially reduce their taxes and increase cash flow utilizing effective planning techniques.  His clients include retired Professionals, Physicians, Dentists, Business Owners, World-renown Artists, and Business Executives approaching retirement.
Ken is a graduate of California State University, East Bay, where he majored in business and finance and has a Masters of Science Degree in Finance.  He is a Master Certified Estate Planner, A Certified Wealth Preservation Planner, A Certified Estate and Business Analyst, A Registered Financial Consultant and a Certified Senior Advisor.  He is a member of the National Association of Insurance and Financial Advisors, The National Institute of Certified Estate Planners, The Wealth Preservation Institute, The International Association of Registered Financial Consultants, The Society of Senior Advisors, The National Executive Institute and The Retirement Distribution Academy.
Ken and his wife Luann have four sons and six grandchildren living in the east bay area.  His hobby, when not helping people protect and grow their wealth, is discovering the world under our oceans in his scuba gear.