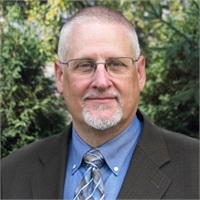 Steve Sweezea
Associate Investment Adviser
Steve Sweezea is an Independent Investment Advisor Representative with Harvest Investment Services. Steve began his career in financial services as a life insurance agent in 1987. After about 6 years he moved into sales management and continued another 15 years working directly for insurance companies holding various management positions and overseeing as many as 60 agents and 5 district agencies. 
In 2009 Steve added Investments to his business and returned to the field as a registered representative to provide a more holistic experience for his clients through financial planning and risk management strategies.
Steve believes that in today's rapidly changing economic environment the old advice of "buy & hold" is not acting in a client's best interest. He opts for an actively managed approach that is more nimble and offers better risk controls to minimize the negative effects of down markets in a client's portfolio. Harvest Investment Services became the perfect partner for Steve because, like him, they fully embrace the Fiduciary Standard. This means only acting in the clients' best interest. Steve has his Series 65 license and The Life Underwriter Training Council Fellow (LUTCF®) Designation.
Believing that remaining independent is the best way to bring value to clients, Steve now operates an independent practice. This allows him to seek out the most advantageous options and products available and provide truly custom portfolios of investments and protection products based on the specific needs and goals of each client.
"My goal is to create life-long relationships by providing top-notch service, practical insight, financial education and encouragement to every client." Steve always strives to help clients reach the healthy financial future they desire.
Steve and his wife Karen were married in 1979 and have lived in Flushing, Michigan since 1994. They have four adult children, all married living in Michigan. God has blessed their family with eight grandchildren (and counting)! They attend First Church of God in Owosso, Michigan and love their church family.
The Sweezea's enjoy spending time with family and friends. Karen is an excellent cook and enjoys inviting family and friends to come by and share a meal and good conversation.
Steve is an avid bass fisherman and loves competing in local tournaments and fishing for rest and relaxation.