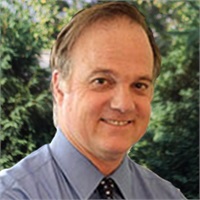 Jim Wisdom
Affiliate Investment Adviser
As a Certified Financial Planner and the owner of James L. Wisdom Insurance Services, Jim has twenty five years of experience in the Insurance and Financial Services industry. James L. Wisdom Insurance Services provides innovative and cost-effective Insurance/Risk Management and Financial Services solutions for privately held business owners and their employees.  
His company offers Life/Health, Retirement, Key Executive and Estate/Exit Planning Services to privately held businesses and their employees. His company's mission is to develop and preserve both the physical (i.e. health ) and financial assets of his clients and their employees so that they can enjoy their retirement years and leave a lasting legacy for future generations. 
In addition, he provides in-depth support and solutions to clients in navigating through the complex Health Care Reform legislation passed into law on March 23, 2010.