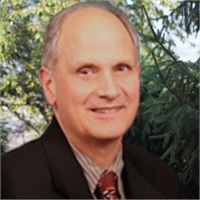 Donald Flenniken
Associate Investment Advisor
2029 South Elms Road, Building A, Suite 106. Swartz Creek, MI 48473.
"I aim to serve my clients to the highest degree that I can. I believe a good Financial Plan works together with Investment Management in beautiful harmony. This is the basis by which I serve my clients. The best way to know where you are going is by establishing a rout on a road map."
Jeremiah Patterson Affiliate Investment Adviser"One of the greatest honors for me has been to serve the clients who have hired me because the husband wants to have the right fit for his wife after he is gone…   the couple who knows how they want each other to be...
Don has over 35 years of financial planning and portfolio management experience and manages a Harvest Investment Services LLC Branch office in Flint, MI.